Despite the craziness of buying a house and moving this month, I'm still on track for my goal of one pair per month. This pattern is "Retro Rib Socks" from Interweave's
Favorite Socks
.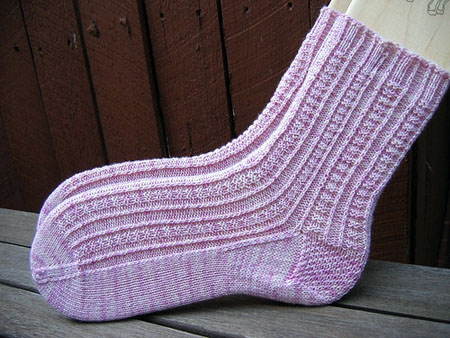 I've now made FOUR pairs from this book; I love it. What I didn't love was the yarn:
TOFUtsies
. It's a blend of wool, cotton, "soysilk," and chitin. (Yes, ground up crustaceans.) Sounds interesting, right? I had a hell of a time getting it to behave. Head over to my blog for the
whole story
.
Next up:
Jaywalkers
! I've finally given in to the temptation, seeing as how everybody else in the known universe has knitted them.